16 Million Colors you can choose and every color is dimmable, Change the look and atmosphere of your home.
The smart led light strip is compatible with Amazon Echo devices and Google Assistant.
Control the lighting at your fingertips; just download the HomeMate Smart app from play store or apple store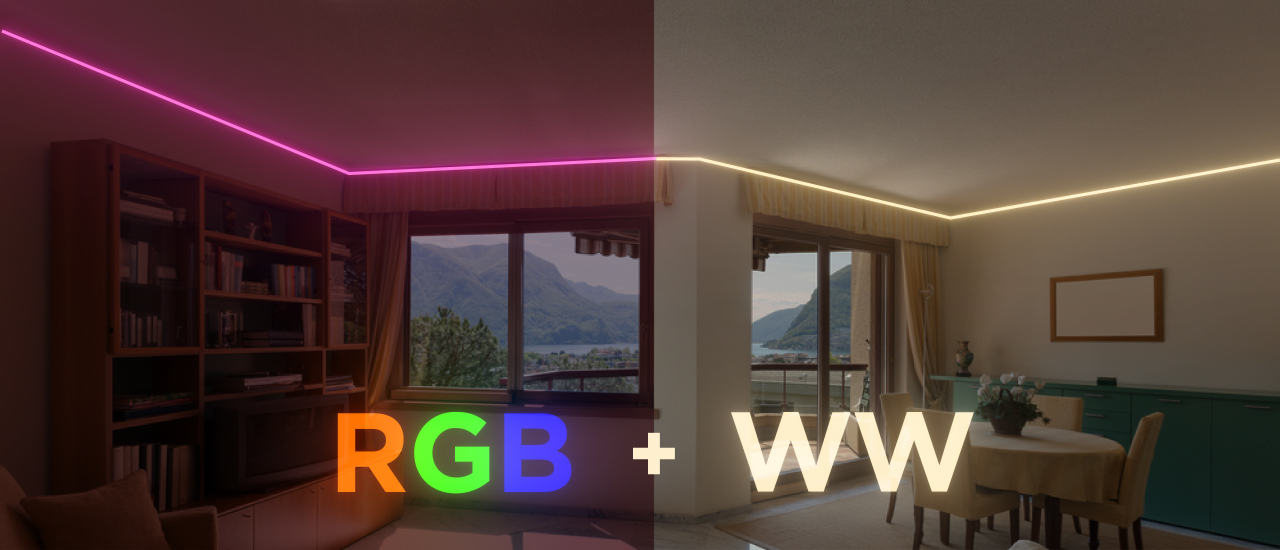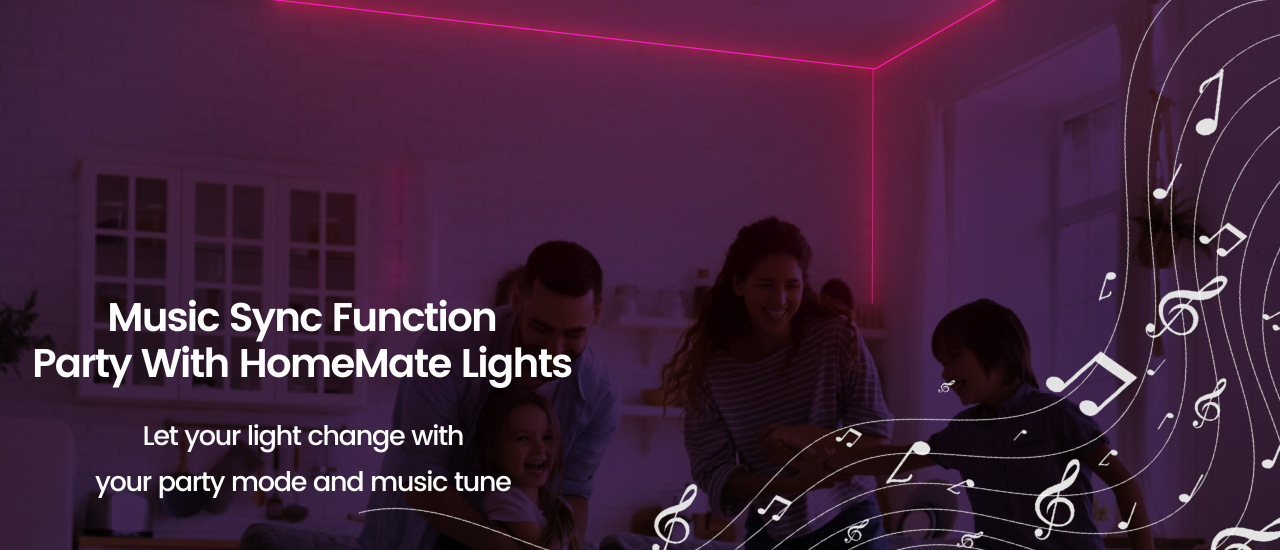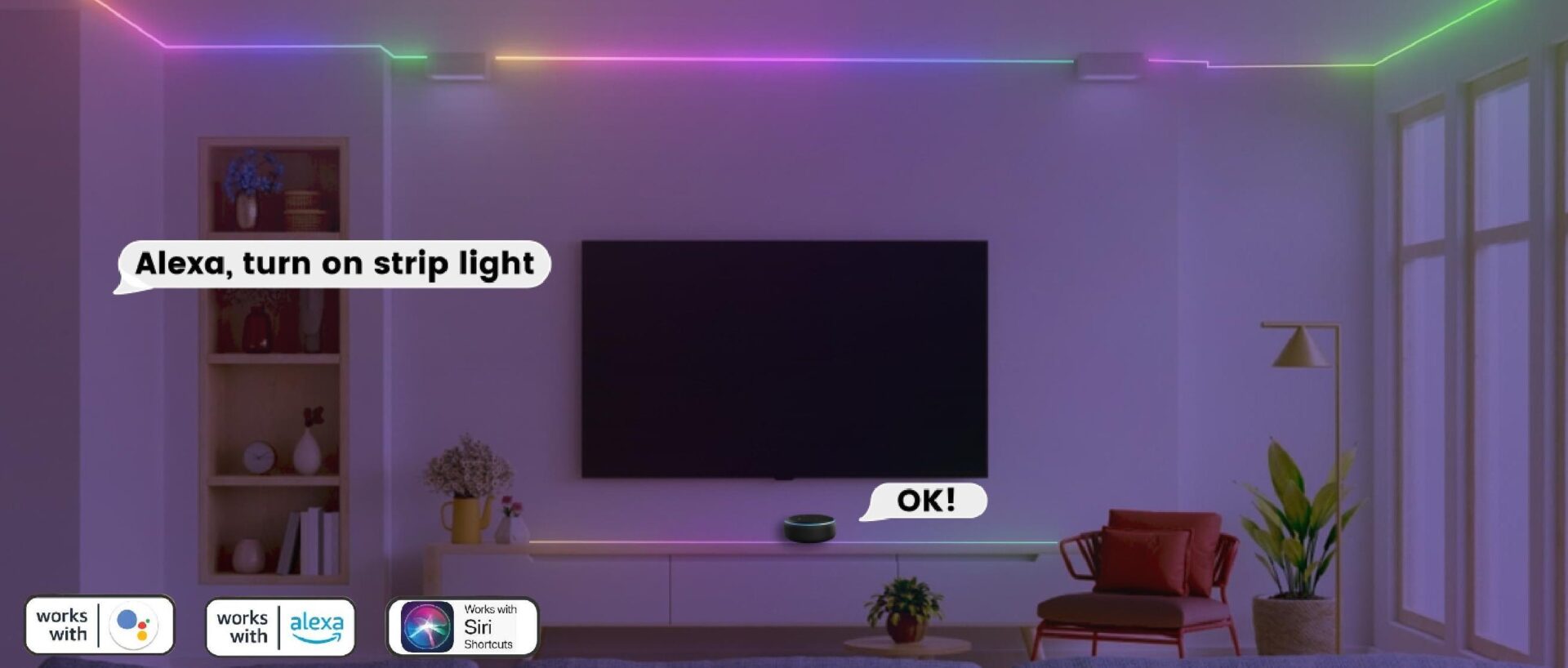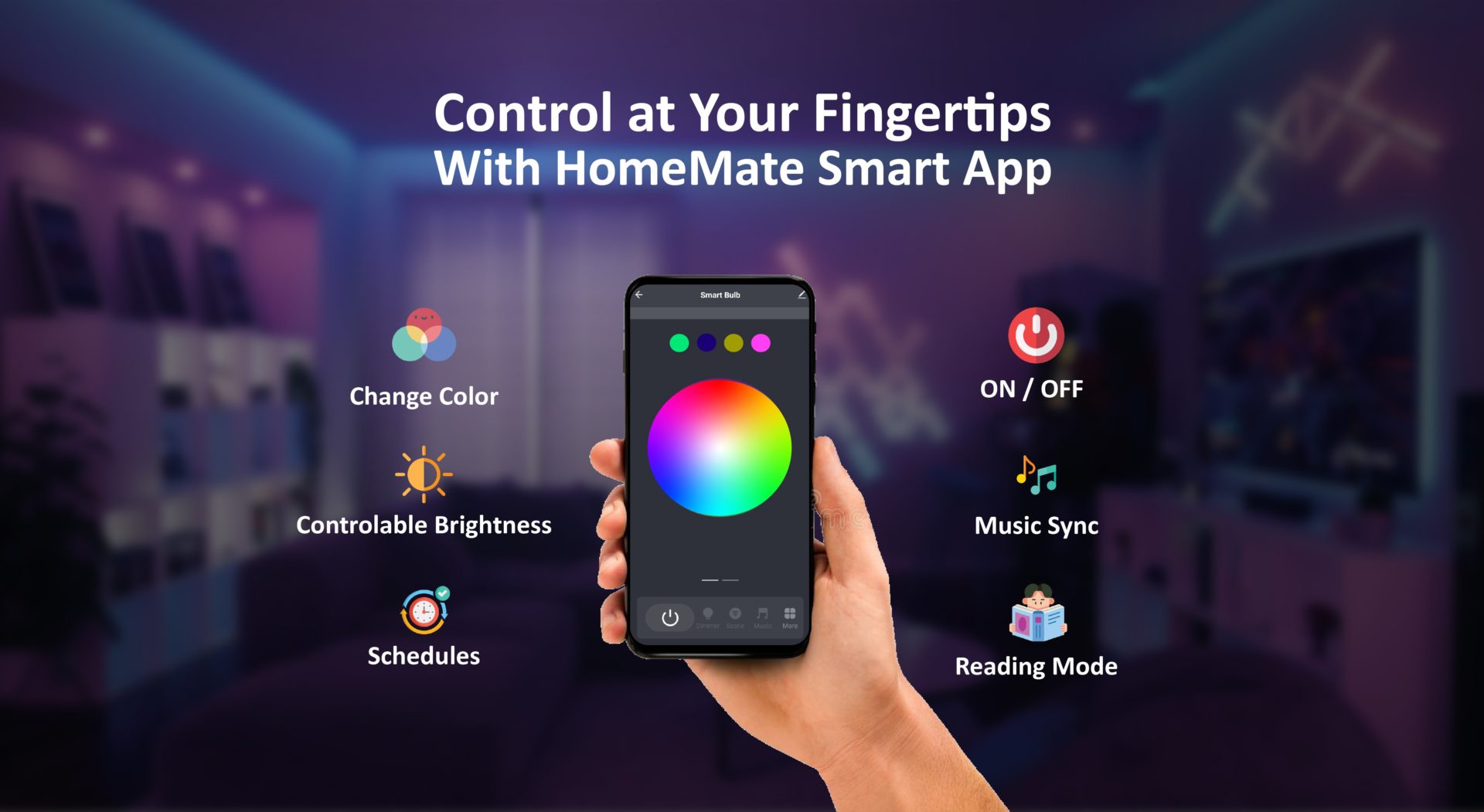 About HomeMate Smart Wi-Fi + WW LED KIT
Is it easy to voice control the HomeMate smart lights?
Yes, controlling the HomeMate Smart lights can be done through Amazon Alexa, Google Assistant and Siri Shortcuts.
Can I turn off my HomeMate Smart led light through a mobile app while lying in bed?
Yes, you can operate your HomeMate Smart Home products from anywhere in the world. All you need is that your smart home appliances should be connected to the wifi.
Does the HomeMate Smart Lights have a warm white light function mode?
Yes, the HomeMate lights can turn to 16 million shades. You may select the colour of the light as per your desire. Along with RGB, most of the lights support Tuneable white option i.e. you can change white shades from Cool White to Warm White Lights.
Can I control the HomeMate Smart RGB+WW LED Kit with my smartphone?
Yes! You can control the smart lighting system with the linked smart device.
Can I control the HomeMate Smart RGB+WW LED Kit of my house remotely?
Yes, if you can control HomeMate Smart Switiches, HomeMate Smart Lights, and HomeMate Security System then you can access it from all over the world. All you need is an internet connection on both ends.