Benefits Of Security Systems For Home
Benefits Of Security Systems For Home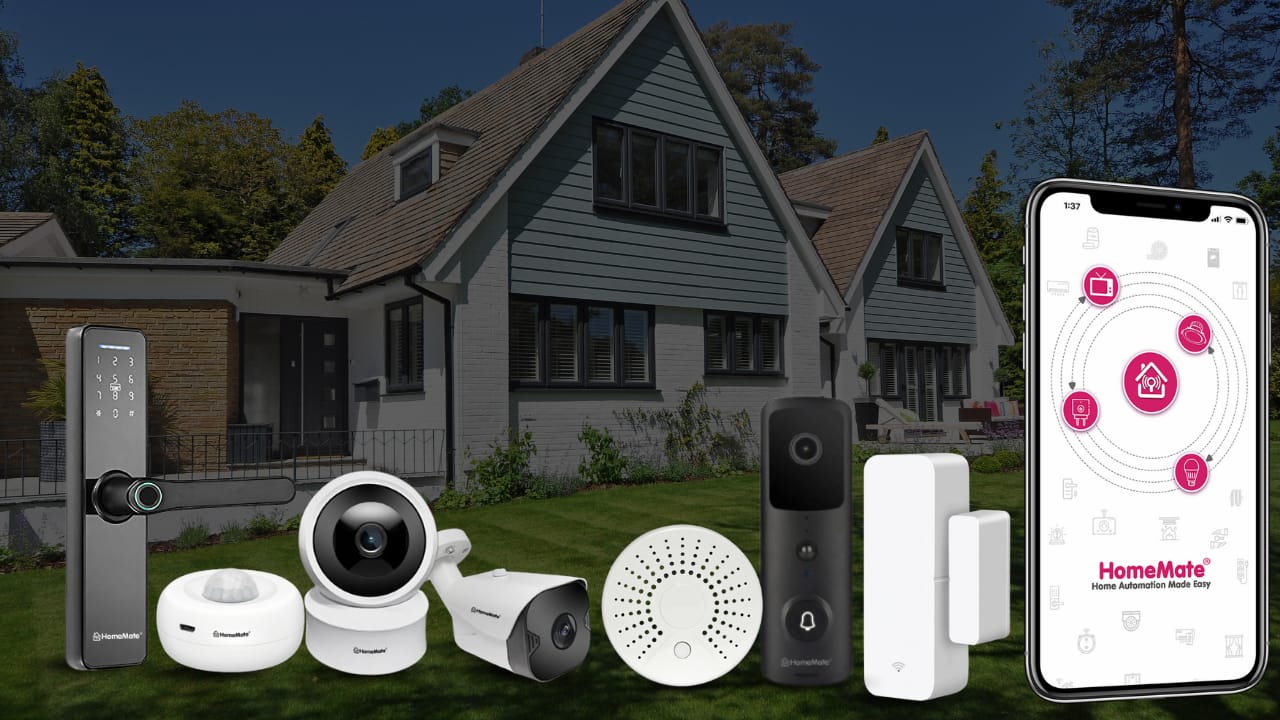 Home safety systems have started gaining importance in recent years. In case, you are planning to install or upgrade your house, go with HomeMate security systems. Smart security systems offer a lot of benefits, you can be anywhere and monitor your place, perfectly. In this blog, we have shared the key advantages of using and installing smart home security systems. Check the main benefits of security systems for home below: 
Top 7 Benefits Of Security Systems For Home 
Wireless home security systems by HomeMate work with a smart app, an easy way to look after your family and pets. The door sensors are designed professionally to alert you when someone sneaks in, the security alarm alerts you on any suspected moment, and a lot more. Let's read about the benefits of security systems for home below: 
1. You Can Control Security Systems From Anywhere
When you think about traditional security, arms and security guards come to your mind. However, this cannot be traced anywhere. Whereas, when you install a smart burglar alarm, you can overlook your home from anywhere with your phone. 
2. Quick Response
Gone are the days for CCTVs, modern security systems like door sensors, indoor PTZ cameras, fingerprint door locks, security alarms, etc. are in trend now! You get clear, glitch-free videos with superior quality and audio features. Smart cameras offer quick responses to users and allow them to take action as soon as possible.
3. Detects Crime  
As per a study in 2009, the number of the best home security camera systems has increased and the number of robberies has decreased. The study further found that homes with no smart home gadgets also showed no robbery cases just because they are surrounding homes with HomeMate WiFi Smart Outdoor Cameras. Hence, this proves that smart home security cameras not only detect crimes or robberies but also deter them. 
4. Help You Keep An Eye On Kids
This is one of the best benefits of security systems for home. If you are in the office, you can simply use HomeMate Smart App to look after what your kids are doing at home. It can be made possible via HomeMate Smart Video Doorbell, and indoor and outdoor cameras. Moreover, if you use smart locks, you can lock them with the app from anywhere to ensure they cannot go out in your absence. 
5. Notifies You Of Gas or Fire Mishaps
HomeMate Wi-Fi Security Alarm Siren helps you notify of any mishappening or suspicious movement like fire and gas, etc. Further, depending on the alert notifications, you can take action immediately. 
6. A Great Save On Electricity
Many home automation and security system companies like HomeMate offer the best quality smart home gadgets such as video doorbells, door locks, cameras, siren alarms, and many more. If you forget to turn OFF AC before leaving you can now do it with a touch of a finger on a smart app. Similarly, an iron can be turned off from anywhere, once connected with a smart plug. All these features lead to great savings on electricity bills. 
7. Peace Of Mind To Users
The feeling of living in a comfortable, safe and secure home offers a great sense of safety and peace of mind. Further, installing HomeMate apartment security systems adds an additional layer of defense against intruders. Check HomeMate smart security products and get the most suitable ones installed in your home today! You can find products at discounted prices here (CLICK HERE).
Are Installing Smart Home Gadgets Worth It For Protection Of Home And Family?
The safety of the house and the protection of your family is the key roles of a smart home security system. While it covers the identification of burglaries, a smart home security system also finds threats like robbery, smoke, carbon monoxide poisoning, fire, and flood damage. Be it self-monitoring or professional supervision, one can trace out if there exists any harm or threat in your home.  
A professionally built security system will detect emergencies and alert smoke or flood within a fraction of seconds. This indeed is one of the great benefits of security systems for homes. Whether you are sleeping, awake, in or out of your home, the HomeMate best CCTV cameras and burglar alarms are always working. Moreover, it is suggested to buy smart apartment security systems from a professional company. 
Our experts suggest you buy HomeMate Smart security systems if you like to keep your home protected from any threats. HomeMate can help you make smart home automation easy. All smart security products by HomeMate are pocket-friendly and easy to install and use. Further, most of the smart security products are Alexa and google home supported. Moreover, the products come with warranties. So, wait no more and grab your HomeMate Smart Security products today! 
Read more – Future of smart home.