WiFi+BLE 3+1 Fan Node In-wall Smart Switch
RETROFIT – HomeMate 3+1 Fan Node Smart switch work in sync with your existing electrical connections. No additional wiring required. They fit inside your existing switchboards.

SMALL SIZE – Just 9 x 4.9 x 2 cm in size, suitable for all size of switchboards

DUAL CONTROL – All 4 on/off points can be used manually using traditional switches and through Smartphone App also.

INDIVIDUAL CONTROL – Each point can be controlled individually by traditional switch / Smart phone App / Alexa & Google Home

One Year Warranty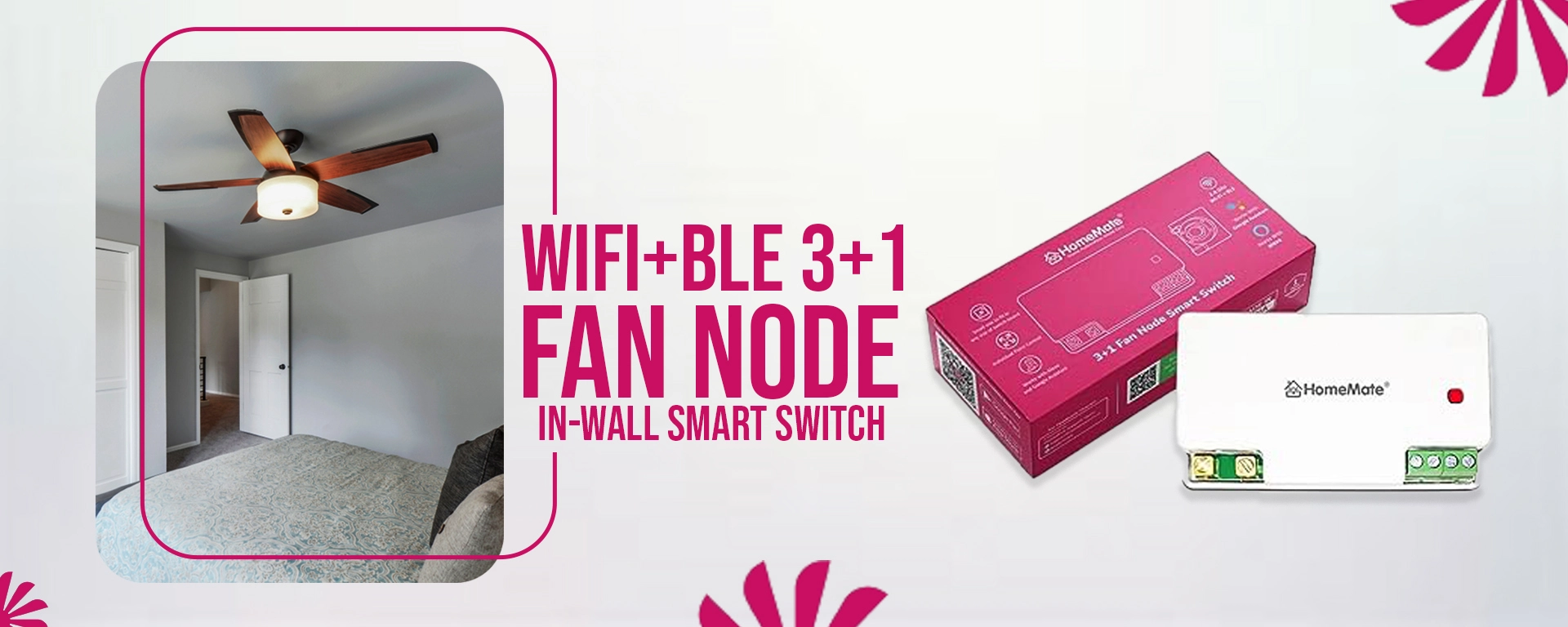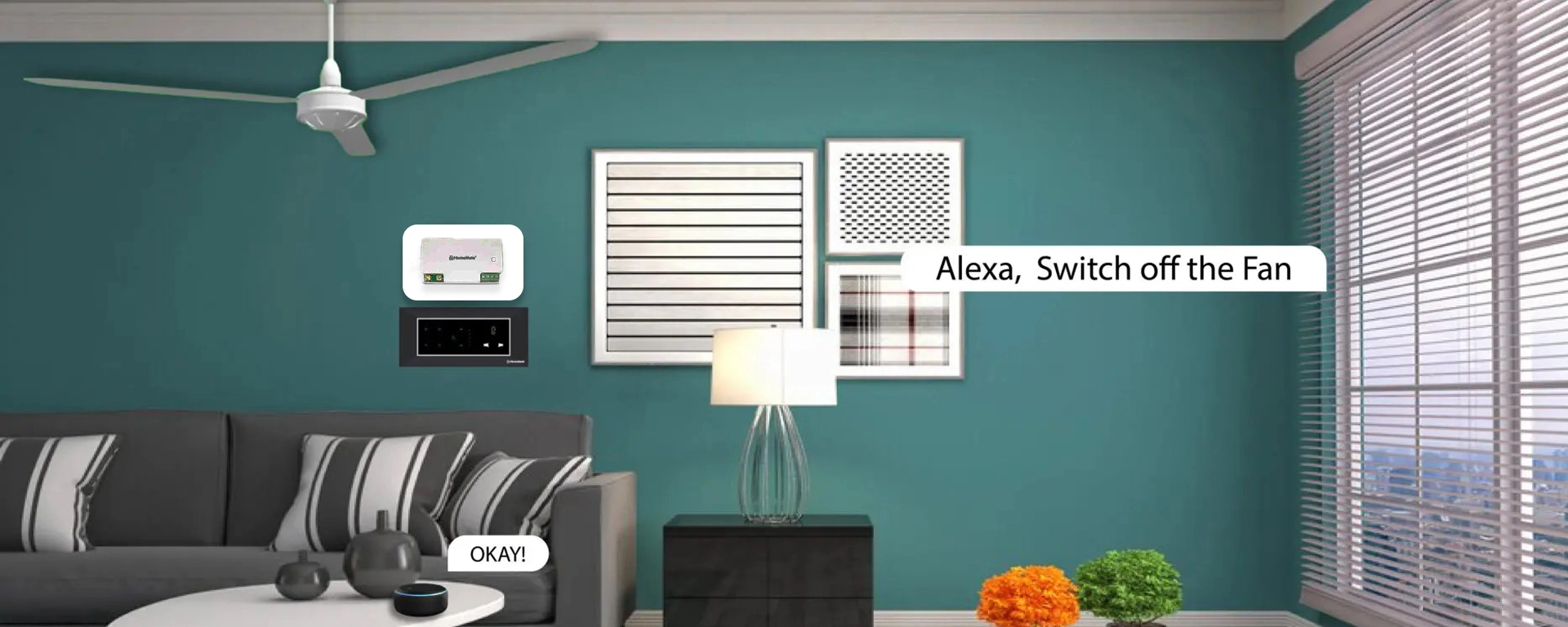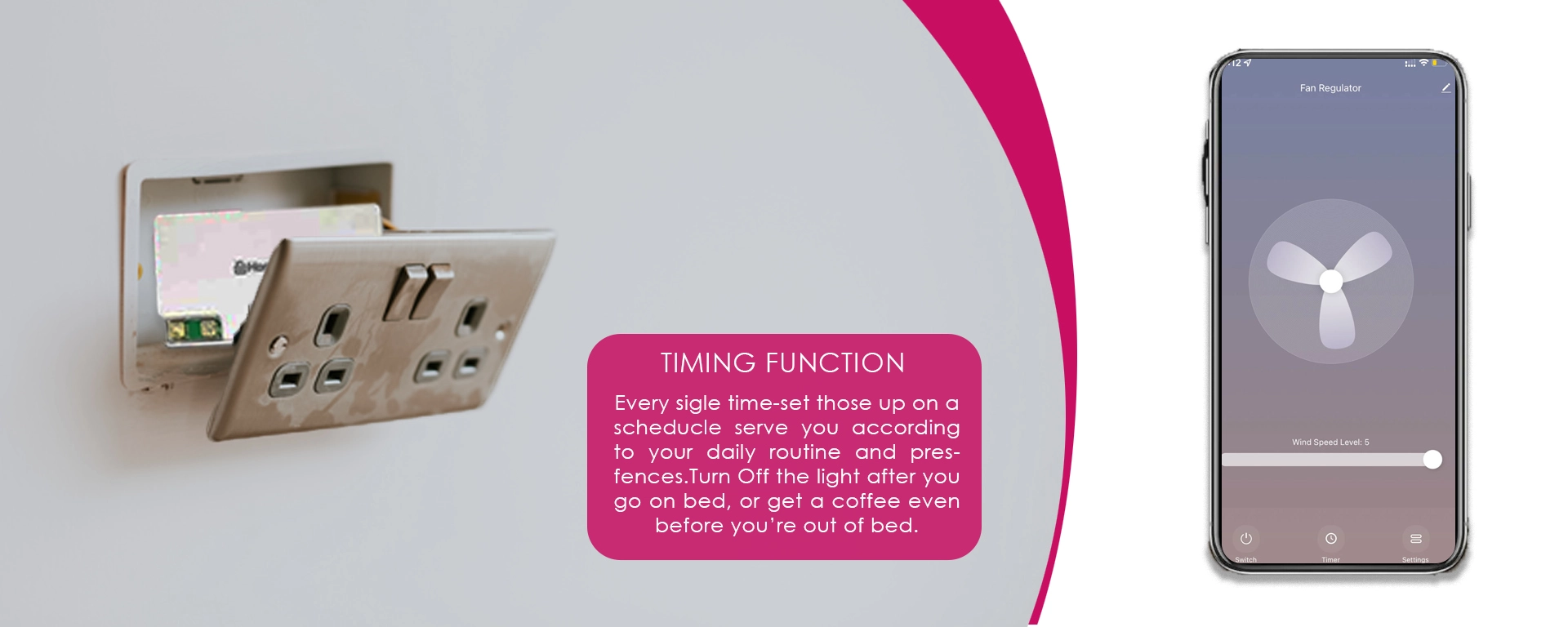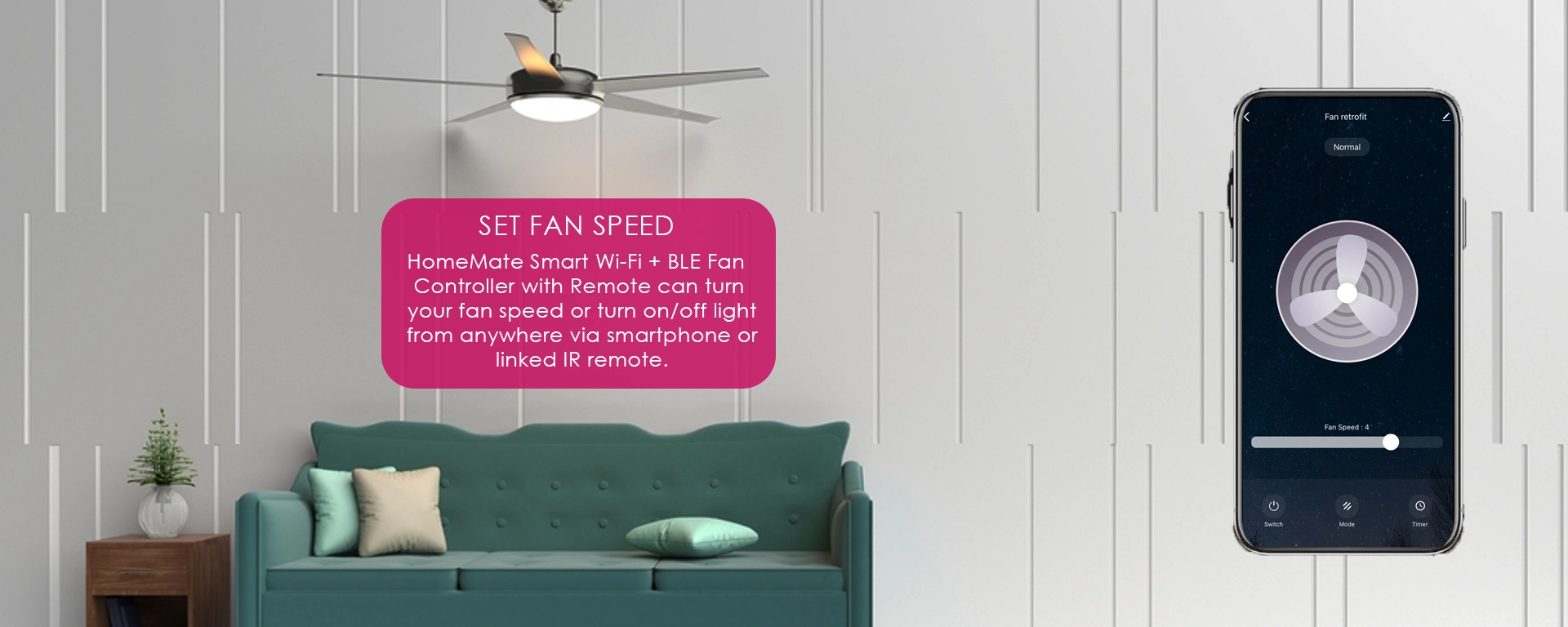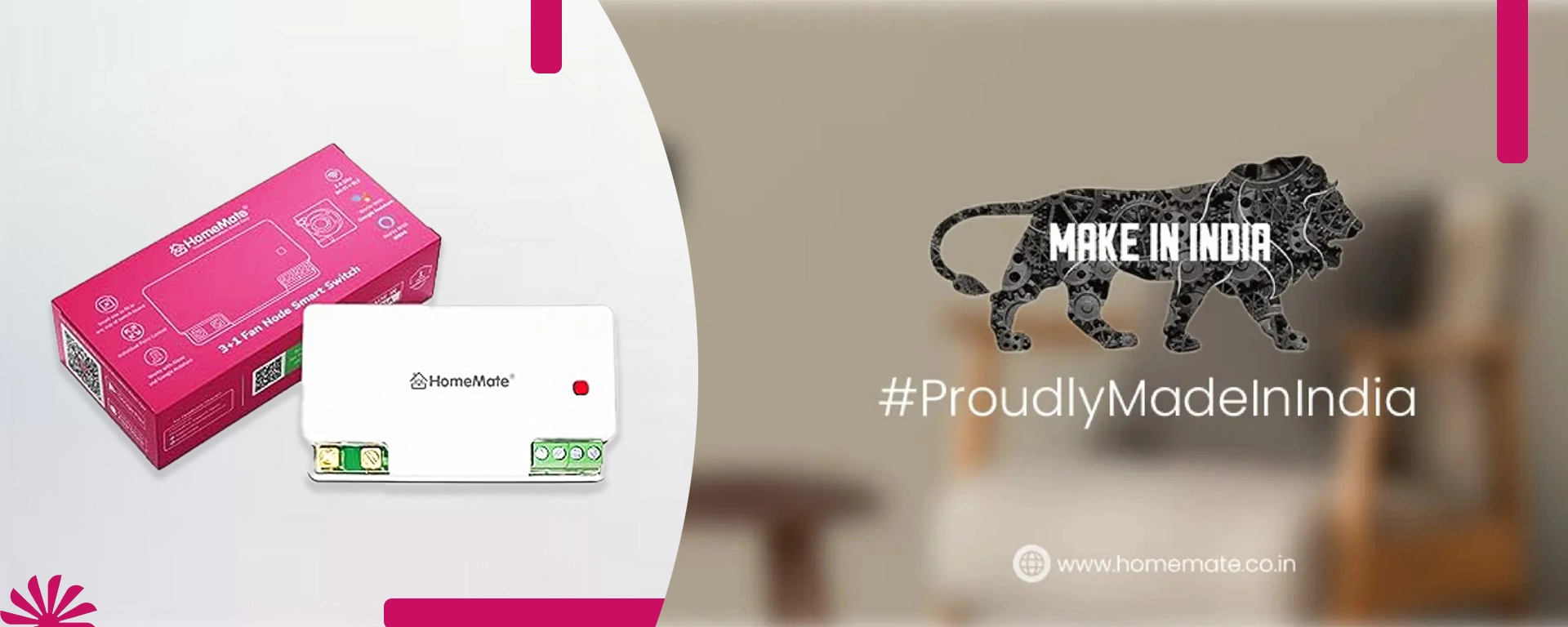 Is it easy to connect HomeMate Smart Switches to the mobile phone?
Certainly, you can connect your HomeMate Smart Switches with the mobile phone and operate it in your flexible mode.
Can I install a HomeMate actuator to the main switchboard from where the electricity is flowing to the whole house?
The most recommended thing is to avoid any risk of using Smart Switch on the main switchboard. There might be a possibility that the HomeMate Smart Switch may not hold the electricity load.
Can I connect a high-wattage gaming PC with the HomeMate Switch?
Yes, You can choose HomeMate Smart heavy duty switch of rating 16A or 30A.
Can I connect HomeMate 3+1 Fan Node Switch to my mobile phone?
Yes! It's easy to connect the HomeMate Fan Node Switch to the HomeMate Smart app. Moreover, with the help of the HomeMate Smart Node retro-fit switches, you can also turn your traditional switches into a smart one.
Do the HomeMate 3+1 fan node switch work if the internet is not working?
Indeed! HomeMate fan node switch will work on LAN without internet if the mobile is connected to the same network.