Wi-Fi 2 Gang Smart Touch Switch
Smart WiFi 2 Gang Touch Switch : Dual colored LED indication makes it easy to know switch state, backlight LED helps you to locate switches in darkness . Standard modular switches can be fit in any 48mm standard modular switch plates (Best Suitable with ROMA Plates). Modular type switches gives the user complete independence of choosing switches & change as per standard.

Compatible with Alexa & Google home : This touch switch works with Amazon Alexa / Google Home by using "Smart Life" App to control electric devices with your voice.

Thin design and capacitive touch of switch gives more comfort, No need to press heavily, just lightly touch the switch and you will able to turn on/off electric device. Easy installation of touch switches make it cozy for everyone from user to electrician. These Switches are completely compatible with existing wiring of residential or commercial real estate. No need to change your existing electrical wiring.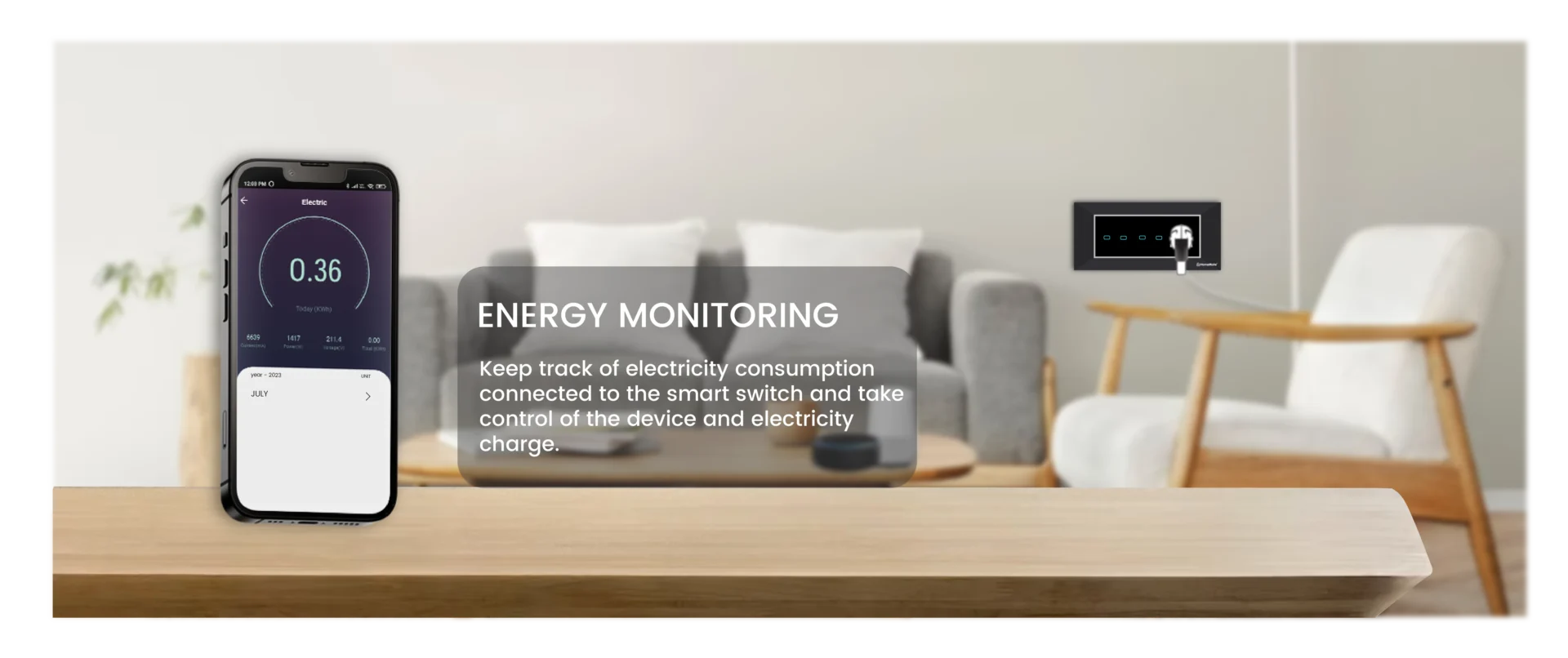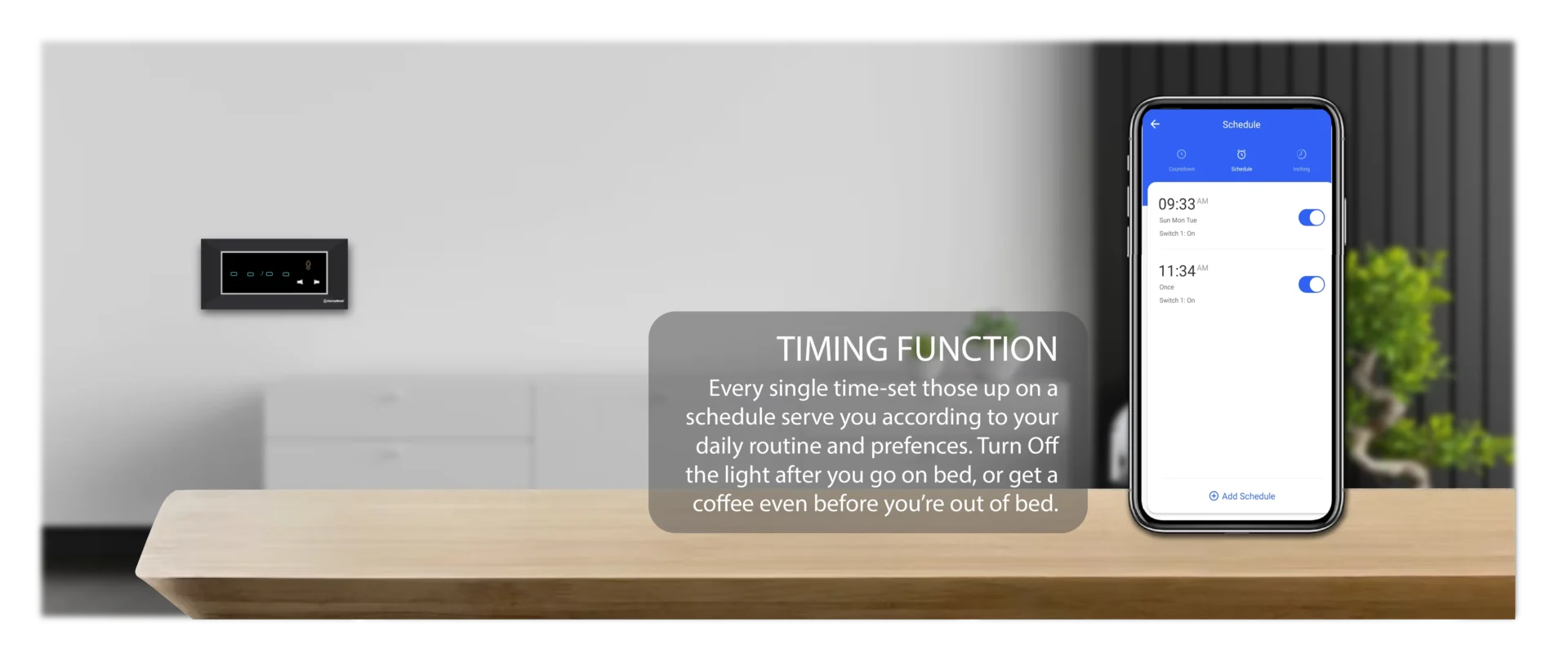 About HomeMate Smart Touch Switch
Can it fit in all types of switchboard plates?
No! HomeMate Smart Touch Switches are compatible with the below switchboard brand plates:
HomeMate, Roma Classic, Roma Allure, Roma Vetro(Glass plate), Hifi, Wonder, Rider, Vinay Adora, Panama 1000+, Richard Royal Rika, Alemac, Aonn, Fybros, Parcos, Vihan Ever, Vihan Forum, Vihan Flyoer, Vihan Flato, Sioma, Kolors KBC Vouge, Kolors KBC Selekt, Milltech, Pointer, Allwyn, Cona, Lisha, Netwit, Vankon, Red Card, Amaron, Vinayak, Maru Switches, Western Vintage, Hosper, Western V-Wood, Livon, Philcon, litaski, Rapid electricals.
Is it easy to convert my lobby's traditional switchboard to HomeMate smart switches?
Yes, you can easily make your lobby modernized with the installation of the HomeMate smart switches. The installation of the HomeMate smart switches is done in the same way traditional switchboards are fixed.
Is it easy to install a HomeMate Smart Touch Screen Panel?
Yes! It can be installed in 2 gang-size iron boxes of 3×3". Installation of the touchscreen panel can be done easily.
Do the HomeMate Smart Touch Switches work only through the touch buttons?
No, the HomeMate Smart Touch Switches can be operated manually as well as through mobile phones or the voice command that is given to linked voice assistants like Amazon Alexa / Google Assistant or Siri Shortcuts.
Is it easy to connect HomeMate Smart Touch Switches with the mobile phone?
Yes, you can easily connect your HomeMate Smart Touch Switches by downloading the HomeMate Smart mobile application on your phone.