Best in Smart

Home Solutions
Easy Installation
HomeMate conveniently installs your smart home lights and their other products. All you need to do is trust homeMate and our installation process.
Control from anywhere
Thanks to smartphones or smart voice assistants, smart home devices are easier to control from anywhere – even outside your home!
Custom & retro fit
We can help you customize your smart home lighting and home security as per your requirements. We won't leave until you're satisfied.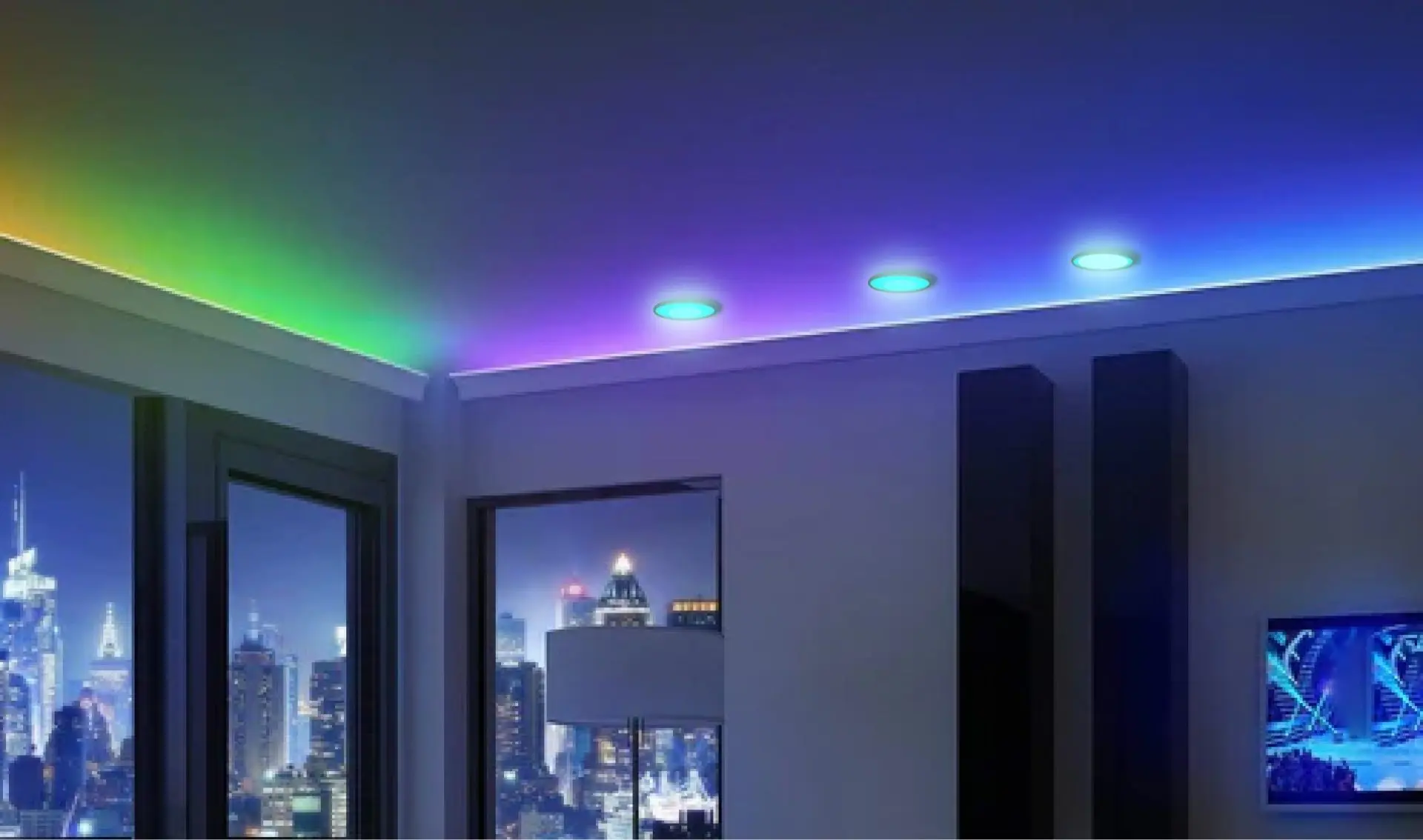 Light up your space with

Homemate smart lighting
Smart lights are the basic step for home automation. The smart app connectivity, scheduling feature and voice control, etc. make smart lights a better option than traditional choices. HomeMate smart lighting system include LED wall panels, LED smart light strips, LED battens, led smart lights, smart bulbs, and a lot more. Further, smart home lighting offers a comparatively longer lifespan, less power consumption, and an amazing 16 million color options. Wait no more and switch to smart lights today!
Easy Control with

Homemate Smart Actuators
Compact, powerful, and easy to integrate, HomeMate Smart actuators are used in many house sections, both outdoors and indoors. Automating your property improves life by updating equipment more accessible, functional, safe, and comfortable. You can try electric actuators like smart plugs, smart extensions, retrofits, curtain switches, etc.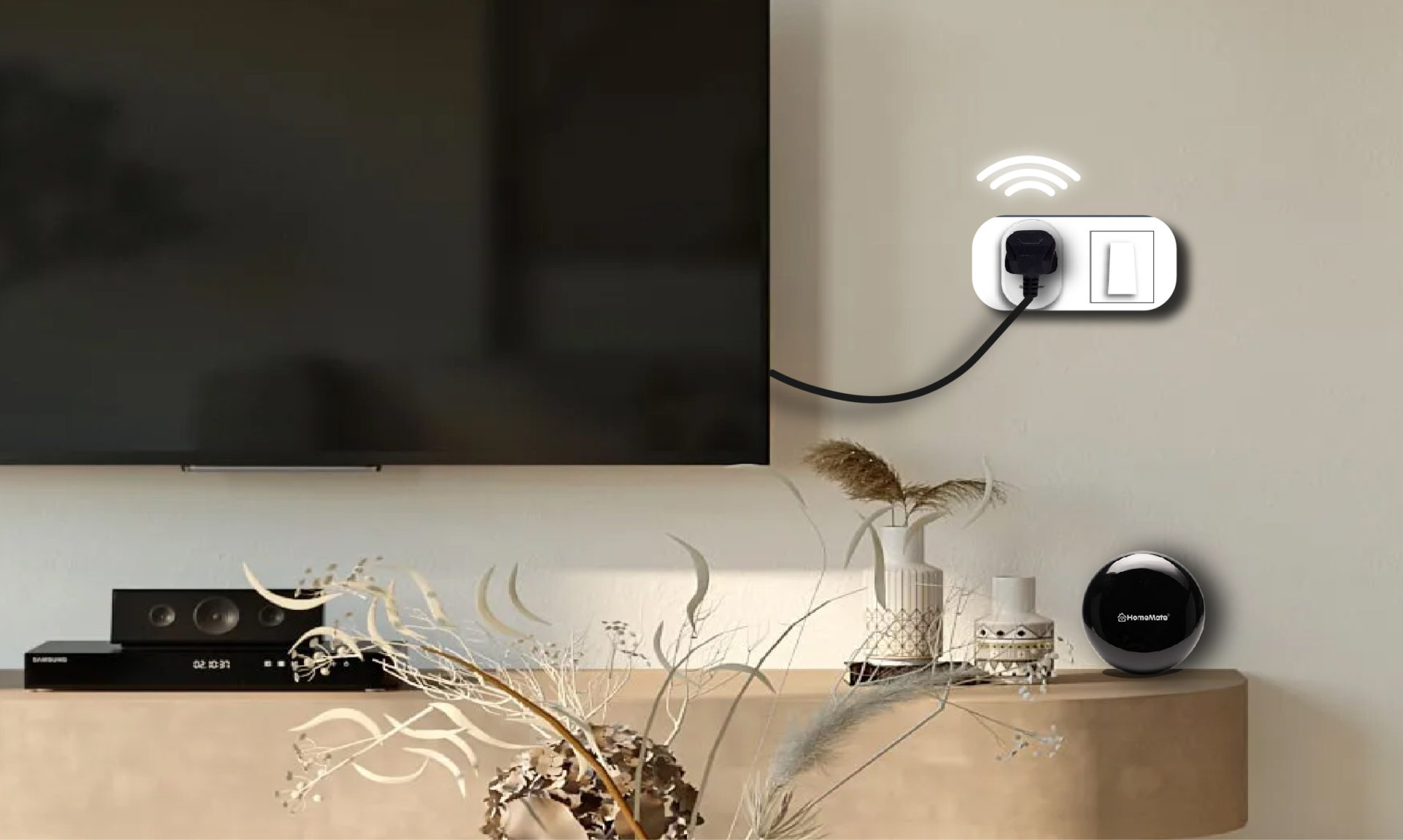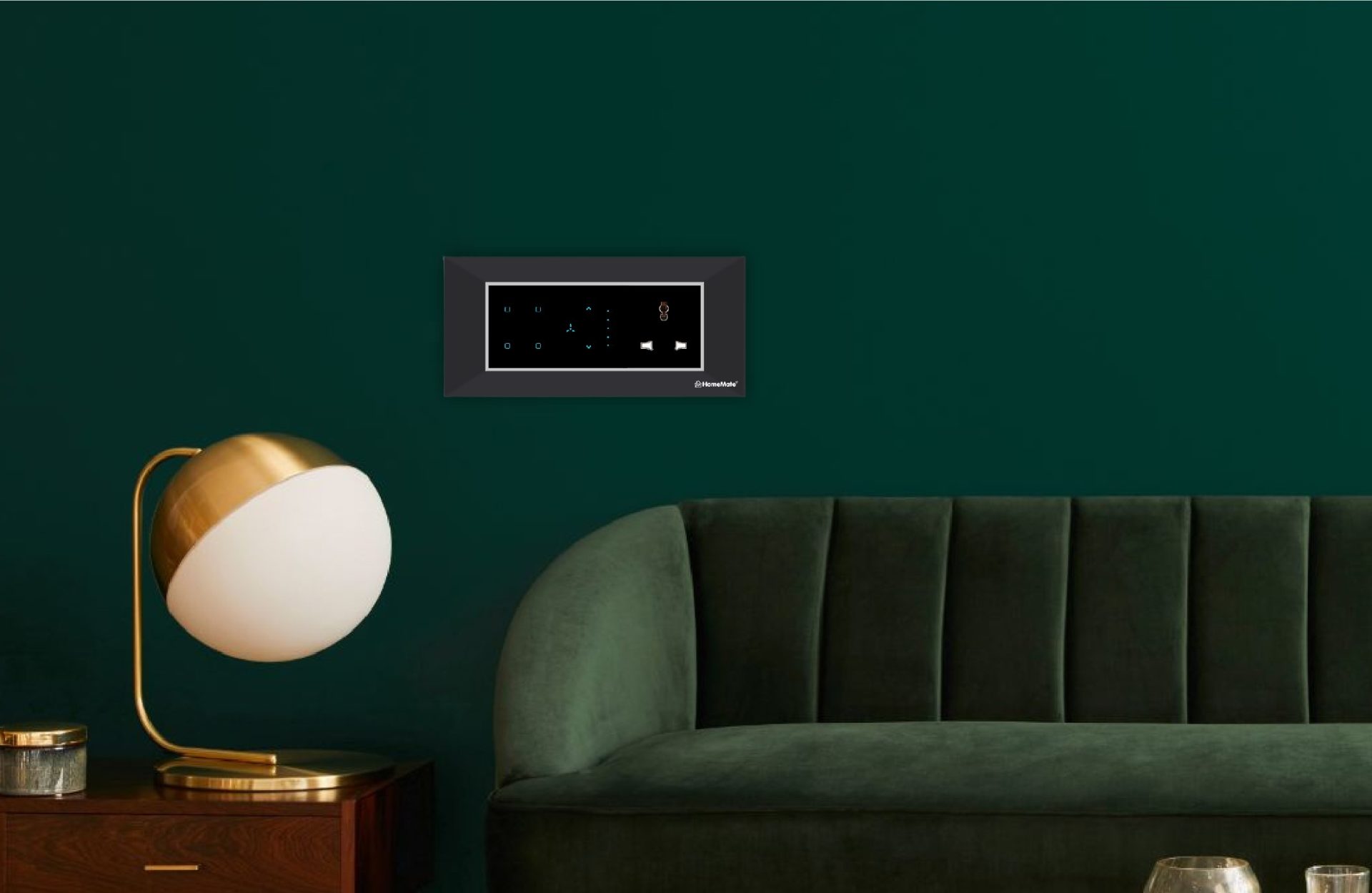 Experience Luxury and Comfort together With

Homemate Smart Touch Switches
Smart Wifi switch allows greater control for homeowners. It is an important part of home automation that provides. Moreover, smart touch switches are one of the best choices as it does not require any kind of re-wiring. Further, a touch Wifi smart switch is an excellent replacement for a more classy switch look at your place. Get HomeMate Wifi smart switch installed, we offer different types of smart switches like 4 Gang, 2 Gang, 24A 1 Gang,  Fan regulator, curtain, LED dimmer, etc.
Homemate Smart Home

Security Like Never Before
24*7 control and monitoring of smart home appliances are possible with HomeMate's smart products. Our smart home security devices give you a complete idea of various places from where anyone may enter your house. You can try out our smart door locks for better safety. Now you can level up your safety by installing smart motion sensors too. Our smart home security devices are integrated with motion sensors to easily detect anyone's presence. Moreover, you get tight security products that assure you 24*7 security at home. Also, invest in our long-lasting smart security cameras to enjoy a stress-free and happy life.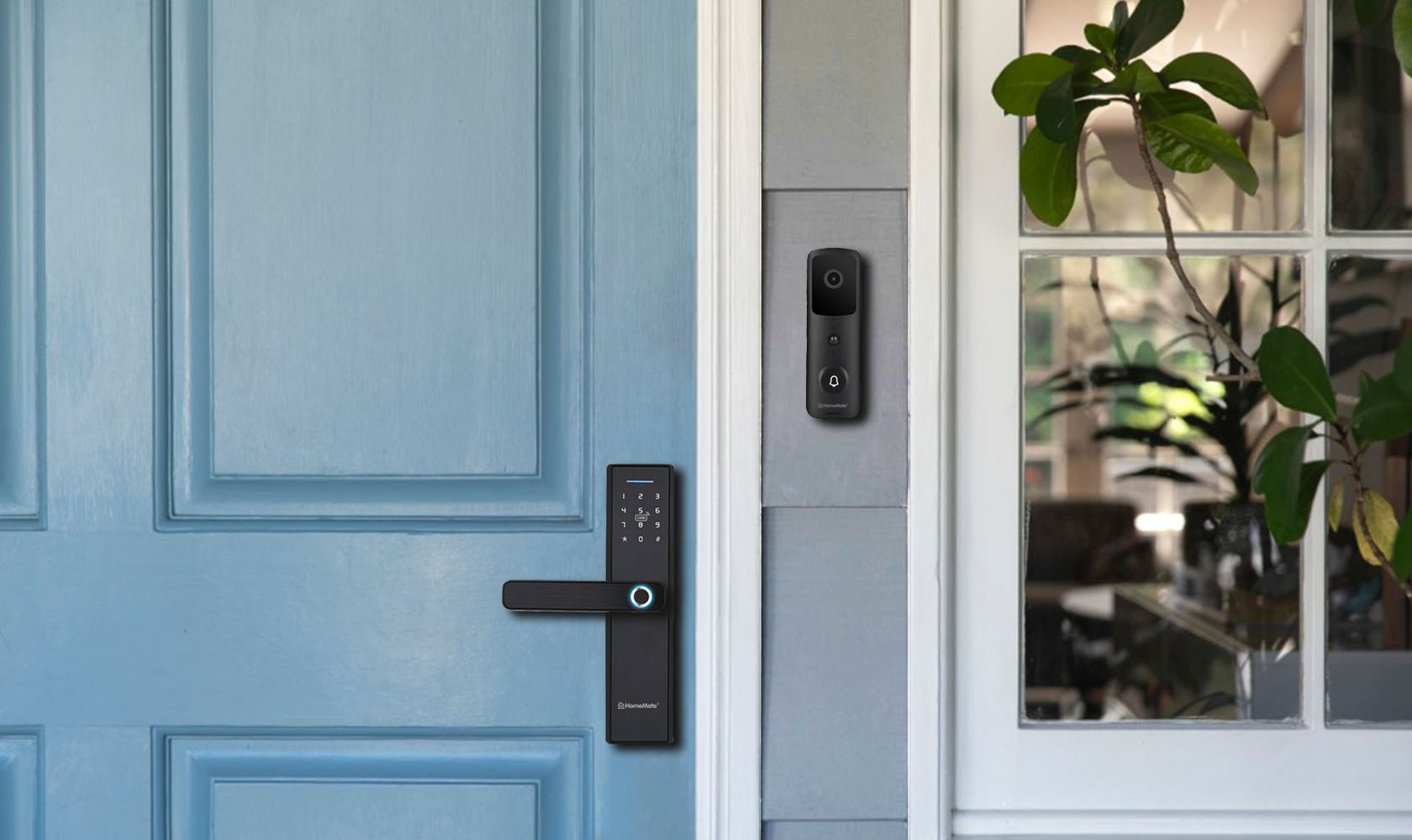 Homemate Smart App – One App,

Limitless Possibilities
Want a home that takes care of you? With the HomeMate smartphone app, it's possible! You get to manage everything from anywhere you like. You can easily control smart Wi-Fi bulbs and home security systems with our mobile application. HomeMate's smart gadgets are easy to integrate with any smartphone with an Android or iOS operating system. So, you get to use your phone for monitoring and controlling the devices around your home with ease. All you need is a stable internet connection and you're all set to enjoy a fully controlled smart home.
Not only can you control and monitor our smart devices with a few taps on your smartphone, but also use your voice commands. Yes, all HomeMate's smart products are easy to connect with Google Assistant and Amazon Alexa. So, no need to waste your energy, simply order the smart lights to turn on/off using your voice!

Aniket Rastogi
It's easy to install, easy to use, the app is highly user friendly and responds well. I am using it on an exterior light switch (not exposed to weather) and there hasn't been a single instance where it didn't work.

Ganesh
Very much cost effective with this much options, i have used many other products that costs more than 2.5k does not have this much options. Random colour scene with music is awesome.

Arun Goyal
Easy to pair and setup with it's app and further connect it to google assistant/alexa. Instead of buying a smart AC, I am able to easily control my current AC using my voice or using my phone.

Aakil
Perfect Touch switch with Wifi enabled for existing wood box mount. Compact size, easy to wire and integrate with Alexa & Google Voice assistant. As described the switch can be used using Alexa, Google.

Prajwal Charan
I am using Homemate product from last 6month and Still no complaint. Easy to pair and setup with it's app and further connect it to google assistant/alexa. I always recommend Homemate products to others.

Ekansh Mamgai
First of all delivered on time. Good packaging and it's a very compact product.You can directly search and download the app. Create an account and finally add the product to cloud.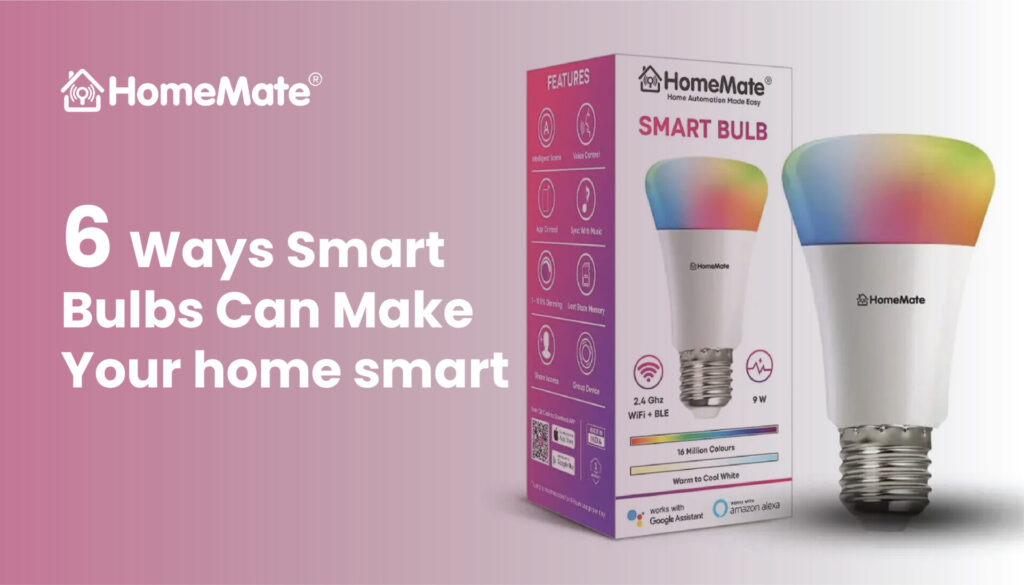 Smart Bulb plays an important role in making a smart home. With time, the concept...
Read More
If You Have Any Query, Our Support Team is Ready to Solution FOr All Your Query. 
Got Question? Call us 24/7
If You Have Any Query, Our Support Team is Ready to Solution FOr All Your Query.