Smart Touchscreen Panel 4″
EASY SMART HOME CONTROL FOR EVERYONE: Brilliant touchscreen panels with built-in App make it easy for everyone at home to control popular smart devices, lighting, locks, thermostats, scenes and more by simply.

EASY TO REPLACE: You only need to connect the wires hidden in the wall to the dimmer. If you need, you can quickly connect your home theater speakers and fix them on the wall. The whole process only takes 15 minutes.

MAKE YOUR HOME SMARTER: You can set up different scenes and let different smart home appliances match your life. You no longer need to look for remote controls for air conditioners everywhere, and you don't need to use many switches. You only need to tap when you enter the door, and a romantic dinner will be accompanied. With just the right warm light, soothing music will appear immediately.

HOMEMATE LIGHTS & SMART LOCK CONTROL: Now everyone at home can easily browse and play music with different brand speakers, control anywhere smart lights in your home, and unlock the door with a compatible smart lock—all without needing a phone.

INSTALL THE APP YOU WANT: This machine comes with a 16GB TF card, you can download your favorite music player or other APP to the card, and you can apply all the programs after inserting the card.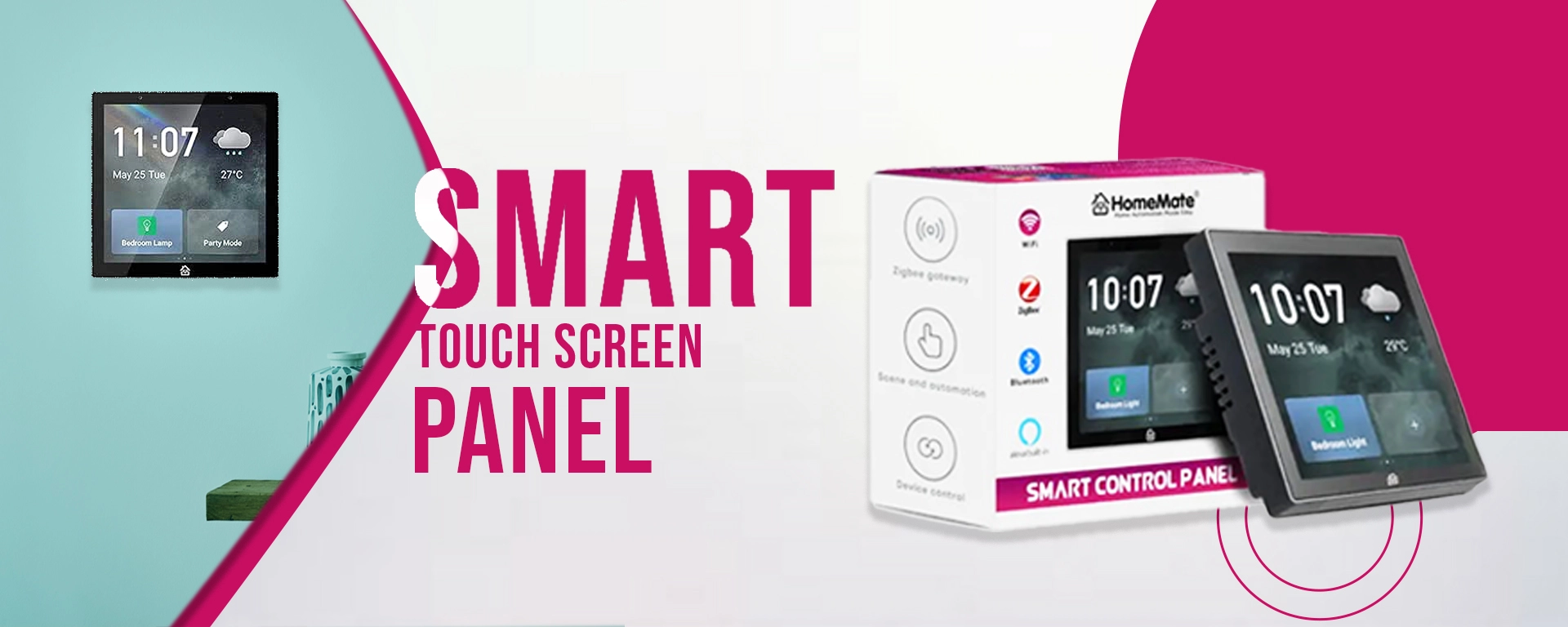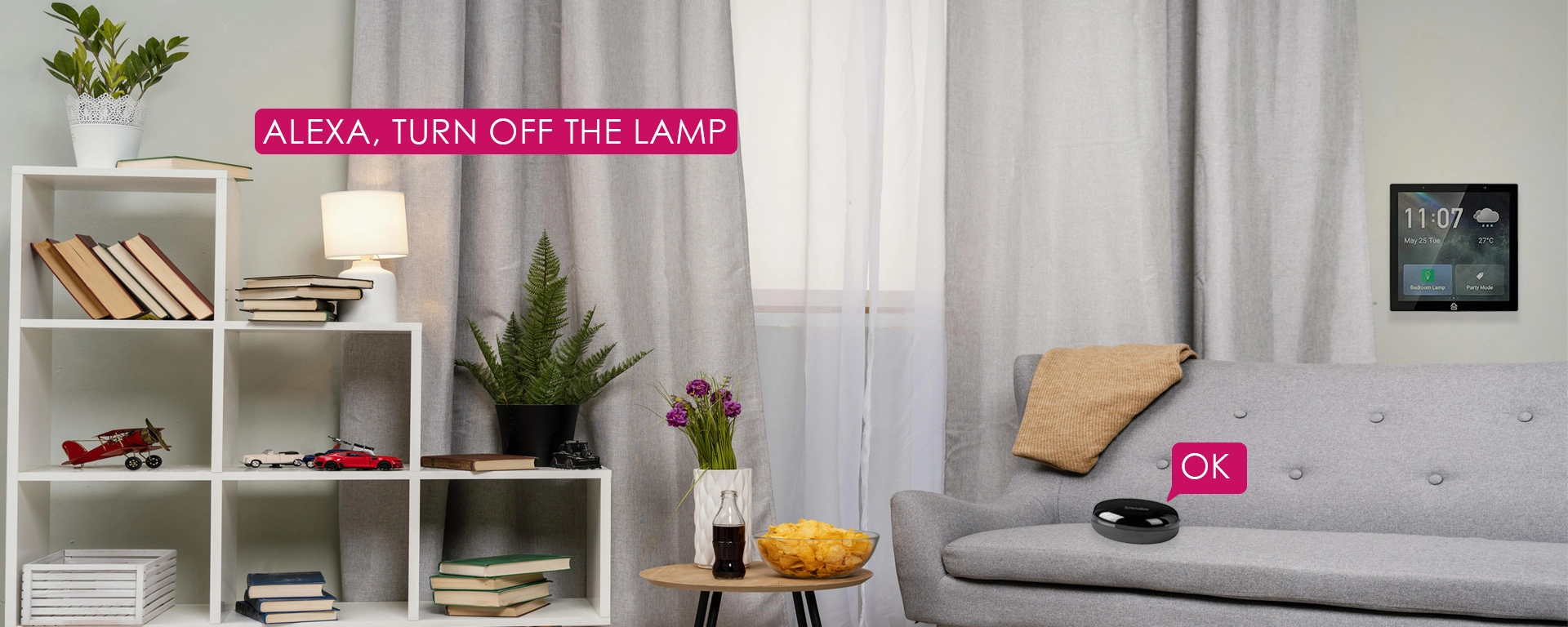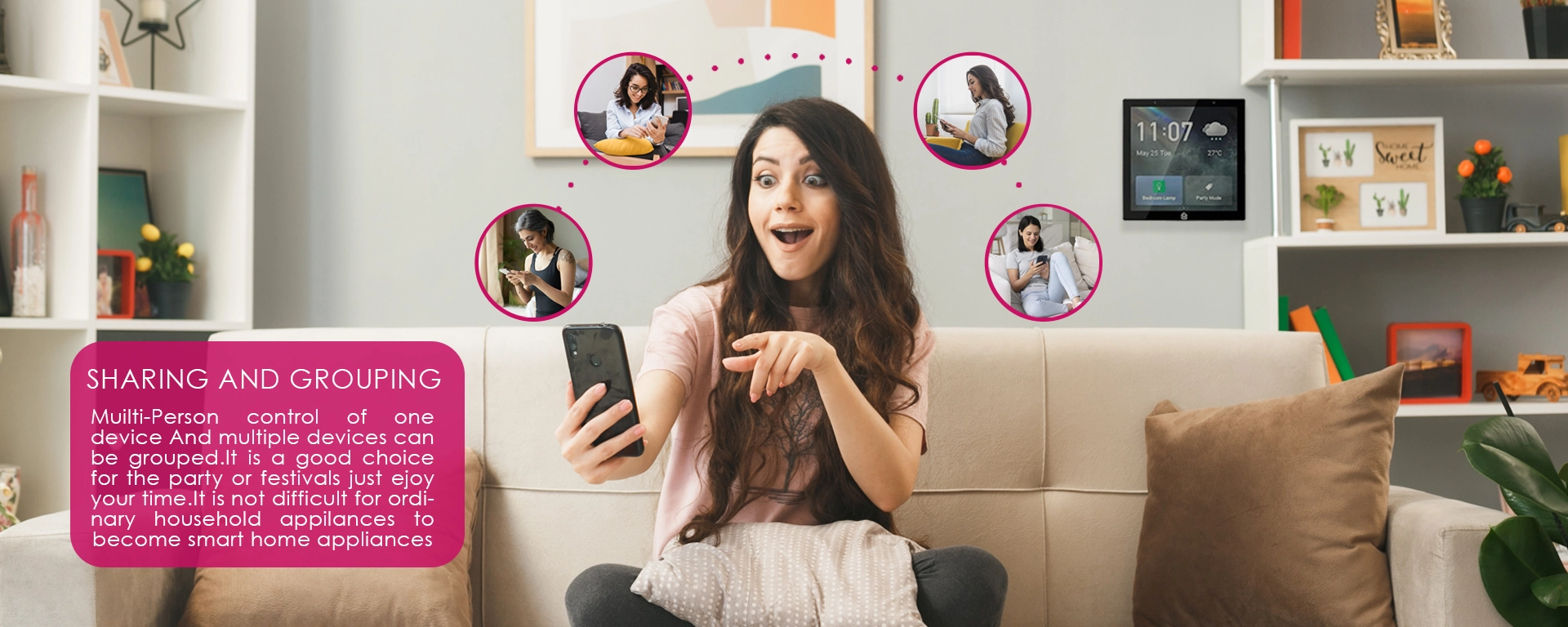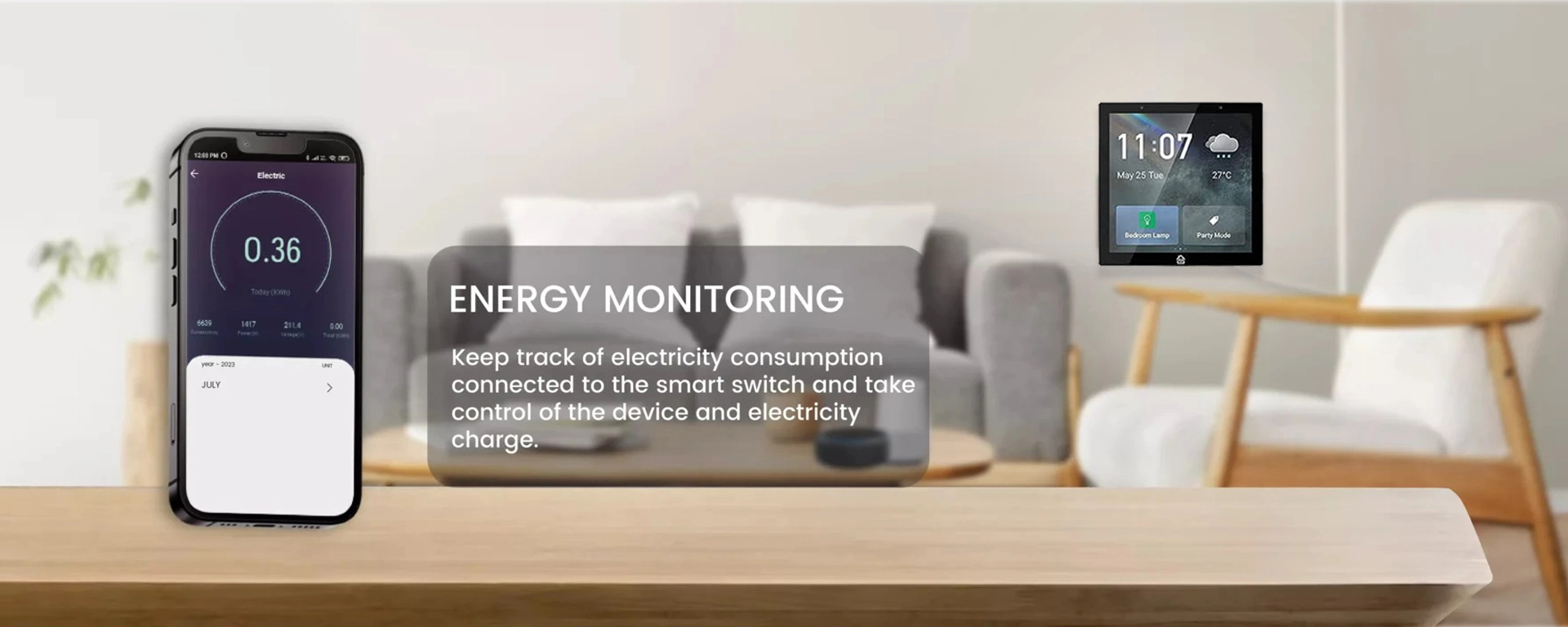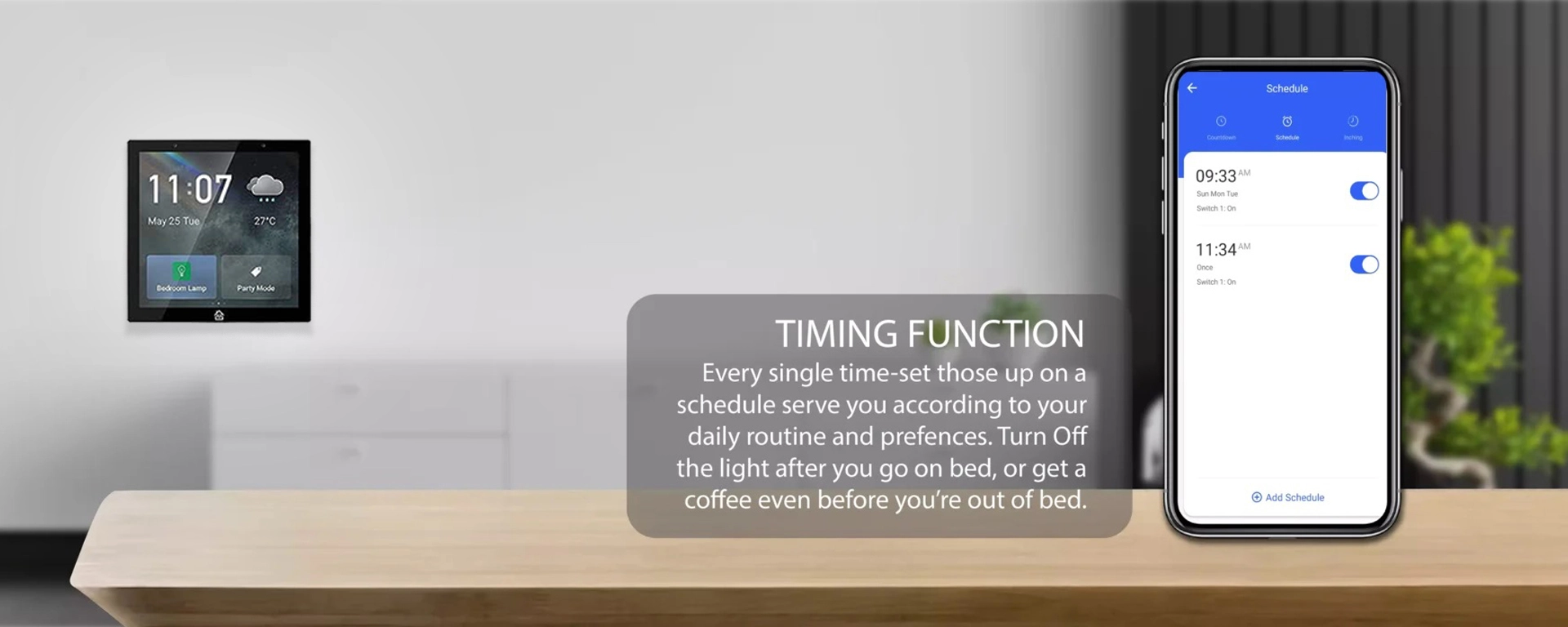 About HomeMate Smart Touchscreen Panel
Is it easy to install a HomeMate Smart Touch Screen Panel?
Yes! It can be installed in 2 gang-size iron boxes of 3×3". Installation of the touchscreen panel can be done easily.
Is it easy to convert my lobby's traditional switchboard to HomeMate smart switches?
Yes, you can easily make your lobby modernized with the installation of the HomeMate smart switches. The installation of the HomeMate smart switches is done in the same way traditional switchboards are fixed.
Do the HomeMate Smart Touch Switches work only through the touch buttons?
No, the HomeMate Smart Touch Switches can be operated manually as well as through mobile phones or the voice command that is given to linked voice assistants like Amazon Alexa / Google Assistant or Siri Shortcuts.
Is it easy to connect HomeMate Smart Touch Switches with the mobile phone?
Yes, you can easily connect your HomeMate Smart Touch Switches by downloading the HomeMate Smart mobile application on your phone.
Can it fit in all types of switchboard plates?
No! HomeMate Smart Touch Switches are compatible with the below switchboard brand plates:
HomeMate, Roma Classic, Roma Allure, Roma Vetro(Glass plate), Hifi, Wonder, Rider, Vinay Adora, Panama 1000+, Richard Royal Rika, Alemac, Aonn, Fybros, Parcos, Vihan Ever, Vihan Forum, Vihan Flyoer, Vihan Flato, Sioma, Kolors KBC Vouge, Kolors KBC Selekt, Milltech, Pointer, Allwyn, Cona, Lisha, Netwit, Vankon, Red Card, Amaron, Vinayak, Maru Switches, Western Vintage, Hosper, Western V-Wood, Livon, Philcon, litaski, Rapid electricals.